This website may contain affiliate links and advertising so that we can provide recipes to you. Read my privacy policy.
Tender and Juicy Chicken that is wrapped in bacon and coated in a blend of spices. It bakes in brown sugar which caramelizes when it cooks. You are going to love the sweet and spicy flavor!
Oh my goodness you guys. The meals that have been going up on this blog lately have been blowing our family away! I posted this Crispy Parmesan Chicken a few days ago which is incredible and then we had this Sweet and Spicy Bacon Chicken! Our family has been in heaven with all of these amazing meals lately!
I love sweet and spicy together because it adds a little kick to your dish while the sweet helps to cool it down. This meal is not too spicy either and my family was able to eat it. Of course I had to hold the red pepper flakes for the kids. 🙂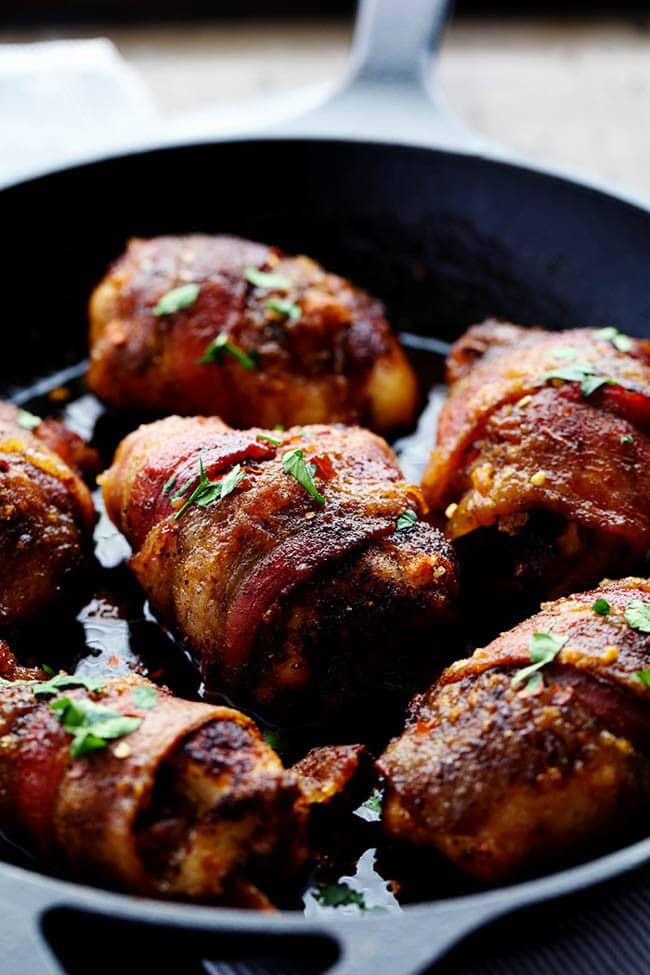 It looks perfect when you pull it out of the oven. You can see the amazing spice blend that coats the chicken. And then the chicken is wrapped in bacon. The house fills with the smell of bacon as it cooks and you can't wait to eat!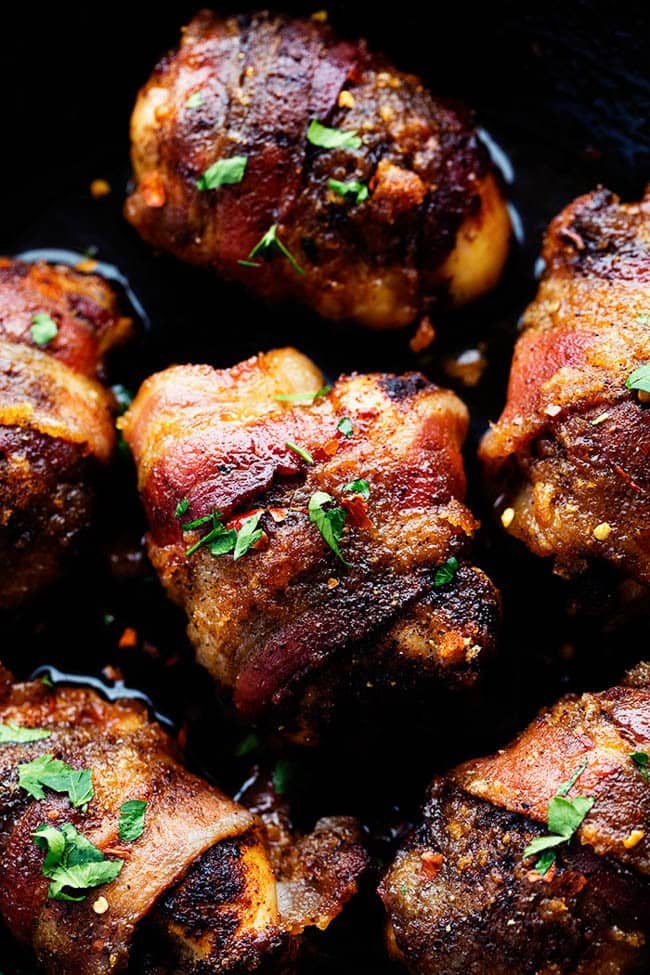 My favorite part about this recipe is the magic of brown sugar and bacon as this cooks. The bacon caramelizes on top and it creates a sweet sauce for the chicken to bake in.
This meal is simple yet fantastic! You cut into the chicken and it is so tender and juicy. It literally bakes to perfection. It must be the bacon that is wrapped around it. 😉
This meal will become an instant favorite at your house and you will want to make it again and again!