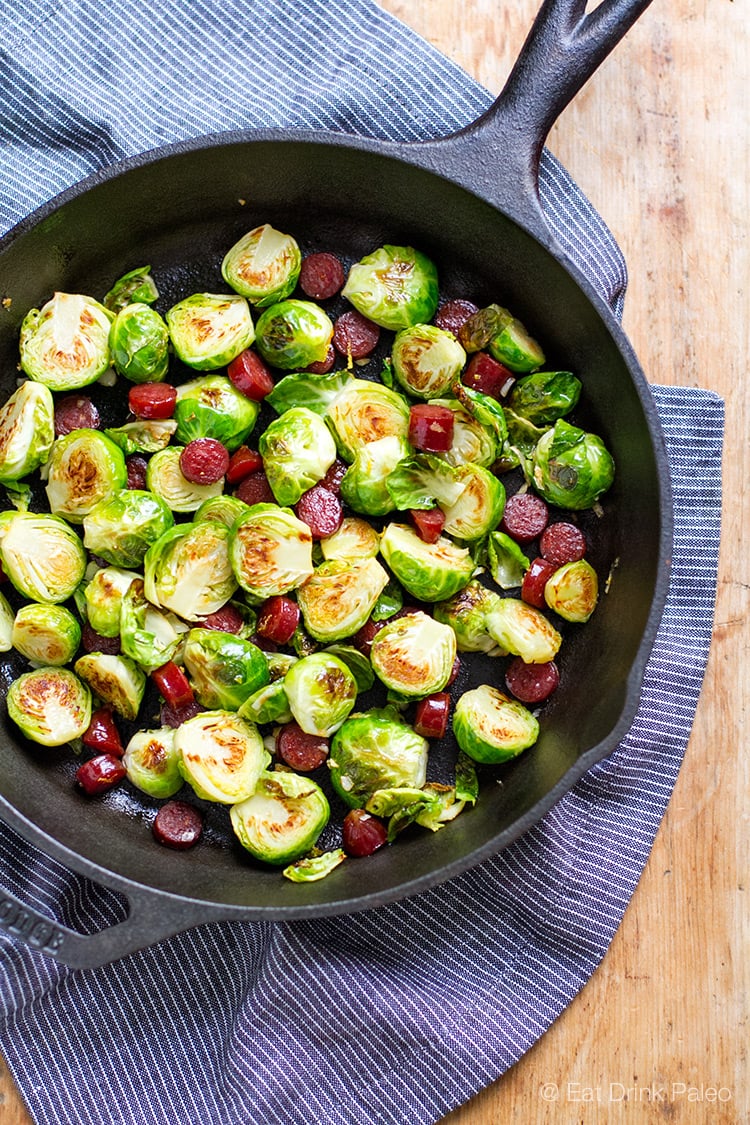 When it comes to Brussels sprouts, people fall into two categories: those that love them, and those that really don't. If you ask the latter why this is the case, you will learn that their dislike for these miniature cabbages stems from early childhood and very poorly prepared Brussels sprouts dish. If you served me overcooked and poorly seasoned cabbage, I would probably feel the same way. However, if prepared well, Brussels sprouts are wonderful and very tasty.
In today's recipe, I want to show you a very simple and delicious way to prepare pan-fried Brussels sprouts. This recipe makes for a wonderful side dish, either for your dinner meal or for a festive table.
Not only is it tasty and pretty to look at (the green of the sprouts pops in this dish) but it's also very nutritious. Brussels sprouts are full of fibre, giving them awesome cholesterol-lowering powers (the bad cholesterol kind that is), and they have anti-cancer and DNA-protecting health benefits. They're high in vitamins K, A, folate, manganese and choline, and some omega-3 fatty acids too.
I like to get different sized Brussels sprouts – some big and some small heads. If not in season in your area, you can make a similar dish with cauliflower, broccoli or regular white or red cabbaged. Kabanosi or kabanos is a thin smoked pork sausage that can be purchase in most delis. It can be substituted with pan-fried bacon, pancetta or regular ham; and for a vegetarian version, simply leave them out. You can add some chopped sun-dried tomatoes instead.
Print
---
---
Cut away the hard tails from the Brussels sprouts and peal away the outer leaves or give them a good wash. Cut each sprout in half.
Heat coconut oil in a large skillet (frying pan) over medium-high heat. Add the Brussels sprouts, cut side down, and cook for 3 minutes each side. Remove to a plate.
Add the kabanosi sausage and pan-fry for 20-30 seconds, then add the garlic and lemon zest and cook together for another minute until fragrant and lightly browned.
Add back the Brussels sprouts, season with salt and drizzle with lemon juice. Stir through together for about 20-30 seconds and serve.
---
Share this recipe on Pinterest