This post may contain Amazon or other affiliate links. As an Amazon Associate I earn from qualifying purchases.
Flavorful keto meatballs packed with jalapeno and cheddar. These make a fabulous low carb appetizer or main dish. This post is sponsored by Cabot Creamery Co-operative. 
The big game day is coming and you know what that means: cheese, cheese, and more cheese.
It will be in all sorts of appetizers and finger foods, from cheesy dips and cheesy crackers, to jalapeno poppers and nachos. The reality is that when it comes to watching big sports competitions, you can't escape the cheese. It's everywhere.
Embrace the cheese, my friends. But make sure you are choosing good cheese, the kind that is crafted with care to bring out the best flavor and richness. Bonus points if your cheese happens to be award winning.
Because if you're going to consume that much cheese in one day, it should be really good cheese. Trust me, your taste buds will thank you.
And by now you should know that by "good cheese", I am referring to Cabot Cheddar. I steadfastly maintain that it is truly some of the best cheddar on the planet, and apparently a lot of judges in cheese competitions agree with me.
Cabot also happens to be a co-operative. That means that the more than 800 farm families that comprise Cabot Creamery Co-operative actually own the company, and 100% of the profits go back to the farmers. Which in turn means that the farmers care deeply about the quality of the products their company produces. And trust me, you can taste that difference.
So of course, when I decided to make some spicy keto meatballs with jalapeno and cheddar, I reached for a brick of Cabot Seriously Sharp. It's easily one of my favorites and that cheddary tang holds its own against other flavors. But you can use some of their milder varieties, if you prefer.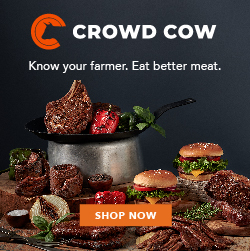 Seriously Good Keto Meatballs
I might go so far to say that these are the best keto meatball recipe I have ever made. There is just so much flavor packed into each bite, with a little heat from the jalapeno and a rich cheddar flavor.
They are fabulous as a main dish with any number of healthy sides. Some creamy mashed cauliflower or some buttery zucchini noodles would be dreamy. 
And if you happen to be having a big game day celebration, just plop some toothpicks near these meatballs and watch them disappear!
Tips for making Keto Meatballs
I tried something a little different with this keto meatball recipe and I think it helped make them more cohesive. Ground beef isn't really all that finely ground and as we of the keto diet variety don't use breadcrumbs, the lack of gluten can make keto meatballs less likely to hold together well.
And once you add in things like minced jalapeno and grated cheddar, they can become even more fragile and a little bit lumpy, to be honest. 
I decided I wanted a finer consistency so I added all the ingredients into my food processor to blend them up together and really combine them. It also helped avoid the "cold meatball hands syndrome". You know what I mean, when you defrost ground meat and have to mix it up, and your hands end up aching with cold!
Now, I happen to have quite a large food processor so if yours isn't as big, you may need to work in batches. You can also simply go the old fashioned route and mix them by hand in a large bowl. That's what I did with my first take on these and they turned out just as delicious.
But the food processor method is a great way to really blend your meatball ingredients together into a cohesive mixture. Which makes forming them into nice round balls even easier. 
I honestly think I will use my food processor for keto meatballs from here on in!
Ready to enjoy some flavor-packed Cheddar Jalapeno Meatballs?
More great keto cheddar recipes
Keto Cheddar Jalapeno Meatballs
Flavorful keto meatballs packed with jalapeno and cheddar. These make a fabulous low carb appetizer or main dish.
Print
Pin
Rate
Servings: 8 servings
Calories: 368kcal
Ingredients
1 ½

lbs

ground beef

6

ounces

sharp cheddar

grated

½

cup

pork rind crumbs

(can sub almond flour)

1

large egg

1

large jalapeno

diced

2

tablespoon

chopped cilantro

1

teaspoon

chili powder

1

teaspoon

garlic powder

1

teaspoon

salt

½

teaspoon

cumin

½

teaspoon

pepper
Instructions
Preheat the oven to 375 and line a large rimmed baking sheet with parchment paper.

In the bowl of a large food processor, combine all of the ingredients. Process on high until well combined, scraping down the sides of the processor as needed.

Alternatively, you can mix everything in a bowl by hand, really working the ingredients together to form a cohesive mixture.

Roll into 1½ inch balls and place about 1 inch apart on the prepared baking sheet (you will get about 32 to 36 meatballs). Bake 20 minutes, until browned and cooked through.

Serve hot.
Nutrition Facts
Keto Cheddar Jalapeno Meatballs
Amount Per Serving (4 meatballs)
Calories 368
Calories from Fat 216
% Daily Value*
Fat 24g37%
Carbohydrates 1.1g0%
Fiber 0.3g1%
Protein 33.4g67%
* Percent Daily Values are based on a 2000 calorie diet.