This website may contain affiliate links and advertising so that we can provide recipes to you. Read my privacy policy.
An amazing asian marinade that makes this grilled chicken fantastic!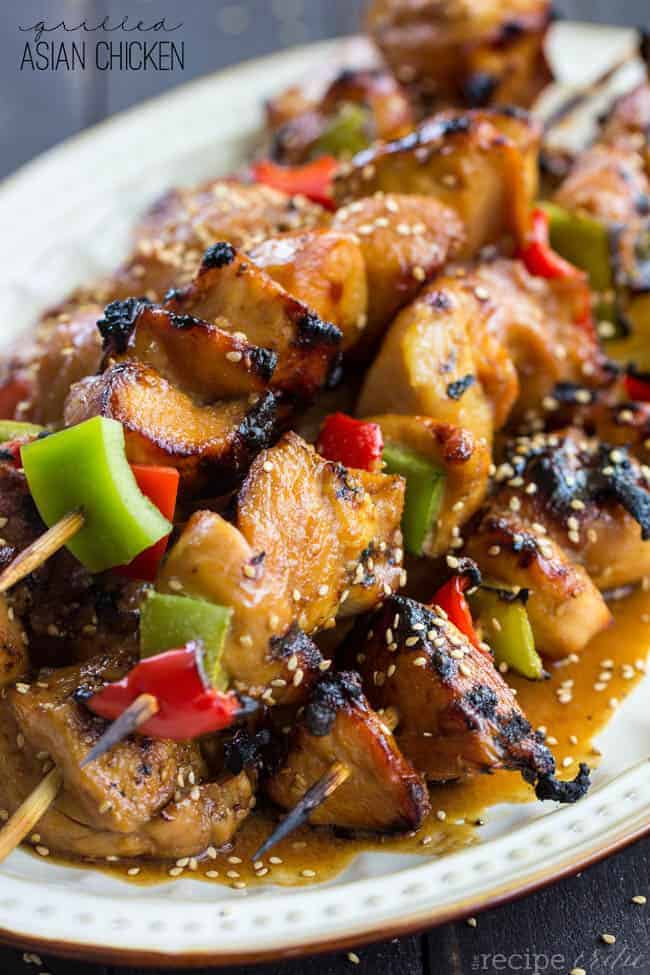 I have been grilling a lot lately. And today when I was out in the hot North Carolina heat I realized something. This summer marks two years of blogging! If you need a good laugh, click here for one of my first recipes. I started my blog using a point and shoot camera with a flash. I have definitely come a long way in the last two years and can't believe how much I have learned and grown along the way. I am so grateful to those that have supported me in my blogging journey. 🙂
Lets talk about this chicken though. BEST CHICKEN EVER!!!!!! And when you type in all caps, you know that means business. Or that I am yelling at you. Either way this was the BEST CHICKEN EVER! 🙂    This chicken had the best flavor that I have ever experienced in a marinade. I just couldn't get enough. Not only was the asian marinade so flavorful, the chicken was grilled to perfect juicy tenderness. I already want to make this chicken again. This is hands down the best recipe that I have grilled this summer and I know that you guys will love it too!