With its perfect combination of sweet, bitter and sour, this refreshing and bright endive salad is a fantastic side dish to fish or poultry, and it's great for digestion too!
---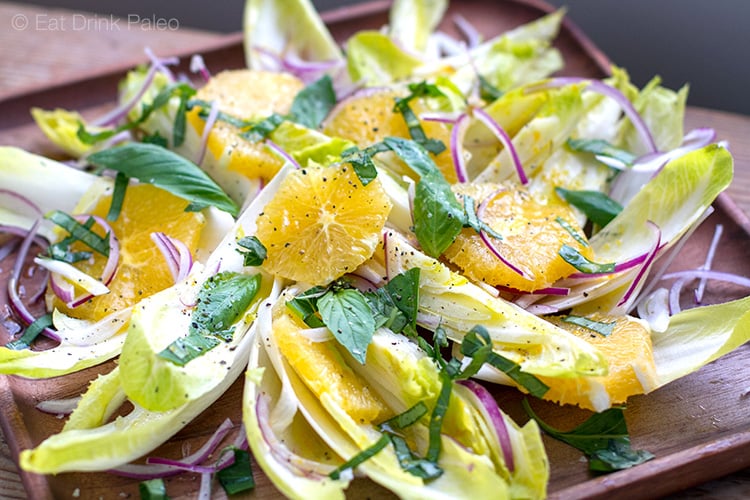 Endive is also known as witlof or chicory, and is a less bitter leaf vegetable compared to say radicchio. It's great in salads and is mild enough to take on different flavours. Personally, I like to balance its subtle bitterness with sweet and sour flavours such as citrus fruits and honey. Basil is a sweet and aromatic herb that also works well with both endive and orange.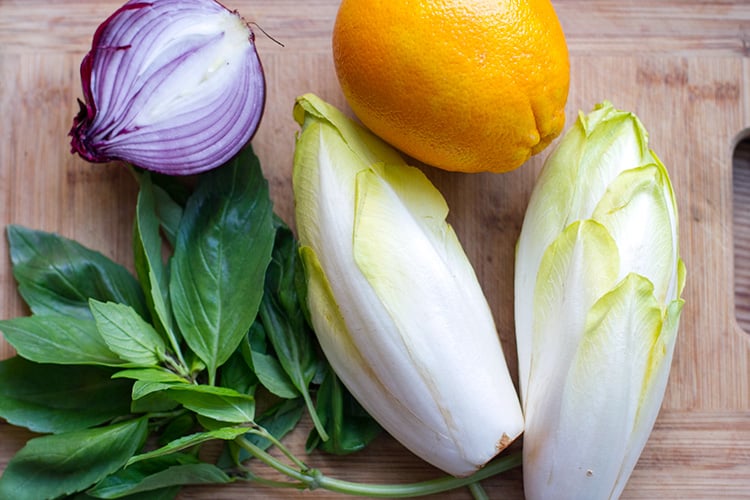 As with other bitter foods, endive helps to stimulate the bile production in the liver which assists our body's digestive functions, in particular the digestion of fats. It's great as a starter salad to enhance your appetite too. On top of it, this vegetable is full of fibre to support the detox process in your body and to manage a healthy weight. It's full of vitamins, especially of vitamins A and C, and has a decent amount of calcium.
This salad goes particularly well with poultry and fish, so you can serve it as a side or add some grilled chicken or prawns to the salad itself. Some thinly sliced turkey meat purchased from a deli would make it a quick and easy dinner meal. It's also great as a side dish for Christmas or Thanksgiving because it goes so well with white meat.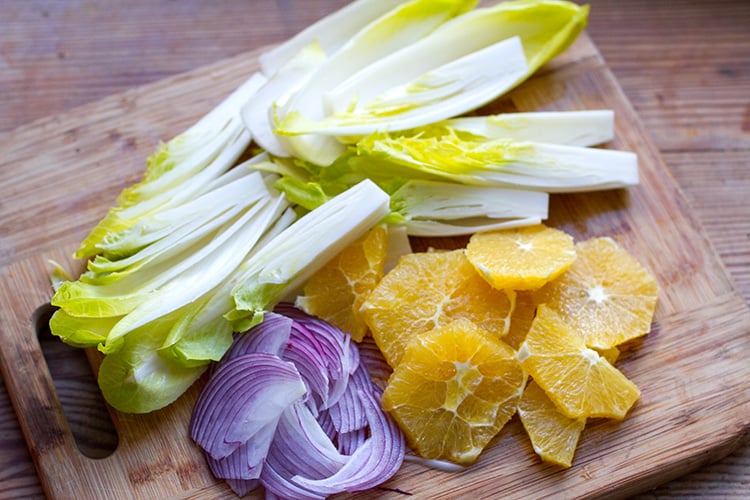 Cook's notes
You have a choice to slice the endive leaves into thin wedges and pull apart some of the leaves, or you can slice it into shreds (kind of like a coleslaw).
I used ripe, sweet oranges, which I peeled and sliced into circles and half-circles, but you can also cut the fruit into wedges or cubes. Blood orange can also be added, which will make this salad look even more pretty and festive.
If you don't like a raw red onion in salads, I recommend trying my quick pickled red onions instead as they would also go well in this salad.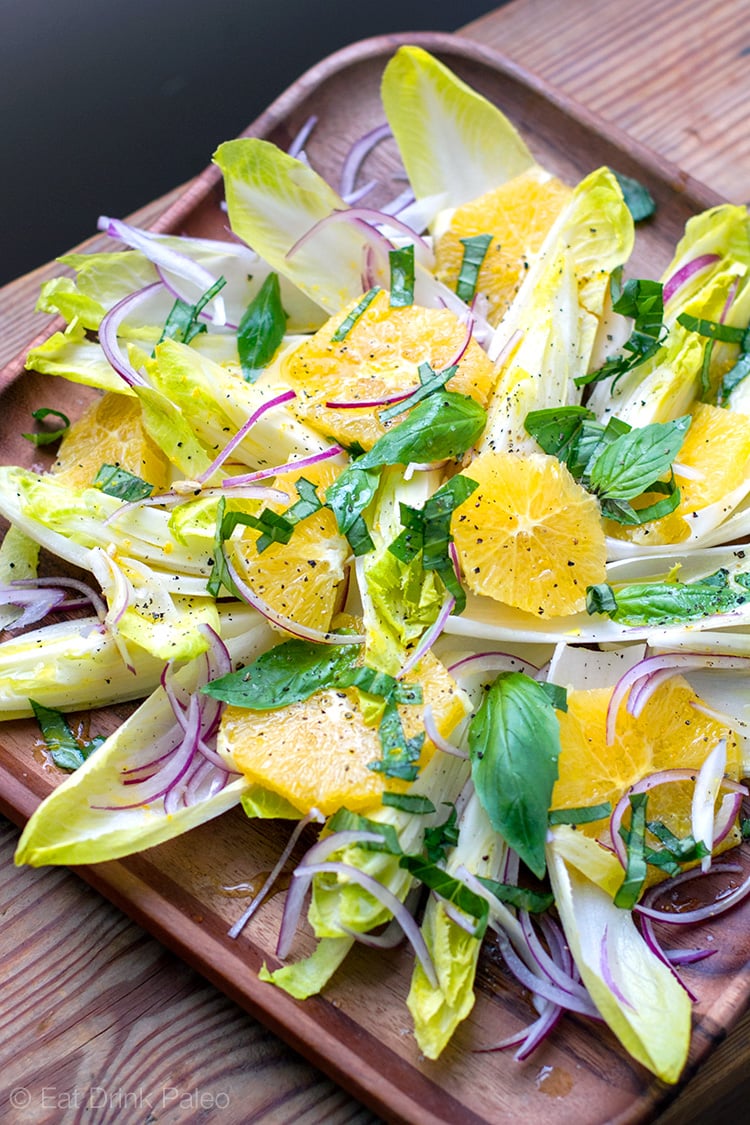 Print
---
---
Wash and prepare the endive (witlof) leaves, and arrange on a large platter or in a salad bowl.
Using a fine grater or a zester, grate about half of the orange peel into a small bowl (about 1/2 teaspoon of orange zest) and save for the dressing. Peel the orange and slice into thin circles and semi-circles. Arrange the oranges and the onion over the endive leaves and top with sliced basil.
To make the dressing, add olive oil, lemon juice and honey to the bowl with the orange zest and whisk together. Pour the dressing over the salad and sprinkle evenly with sea salt and pepper. Serve right away. If making ahead of time, dress the salad just before service.
---
---
CLICK HERE TO SHARE ON PINTEREST